---
This is a 1932 900 Series Packard fully redone and made into a street rod by Street Dreams. These images were taken at the Grand Rapids, Michigan AutoRama.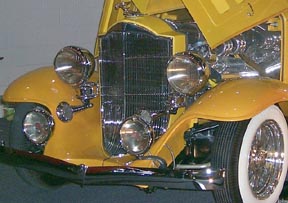 ---
This is a '32 Ford.
---
This "Hershey" was damaged due to a fire in the engine compartment. Street Dreams repaired the damage and rewired the entire car.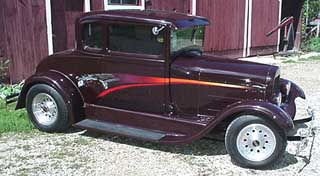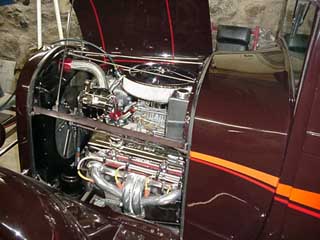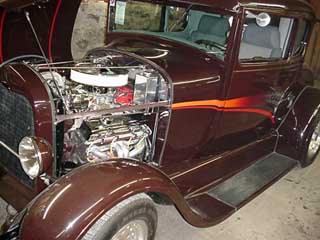 ---
The owner of this Corvette wanted its air conditioning fixed and he also wanted the engine to be dressed up. Many lines were replaced with custom stainless steel tubing. The custom air cleaner is shaped to mimic the style of the hood scoop. A custom spark plug wire loom was added to add "spark" to the existing valve covers.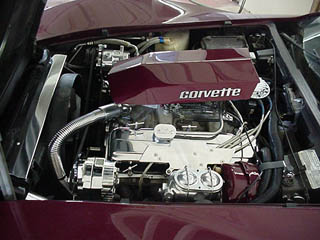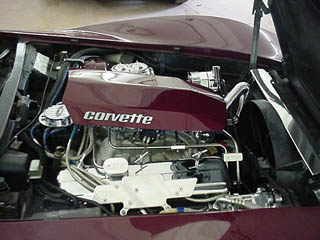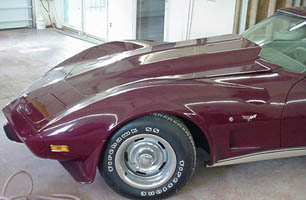 ---
The owner of this '39 Chevrolet street rod wanted his headlights fixed to improve the styling and night visibility. The previous version of this car's lighting is shown on the left, the Street Dreams result is shown on the right.
This street rod is now showcasing Street Dream's new street rod hood side vents.
---
This truck was involved in a collision which resulted in the need to make a new frame. Here are two in-process images taken.
---
"Slyme" is another Street Dreams paint work.
---
The first four Packard images are courtesy of Arnie Hooton of Michigan. Everything else here is ©2000-2005 Street Dreams by Ross L.L.C. of Middleville, Michigan.
Back to our main page.
Last updated November 11, 2005